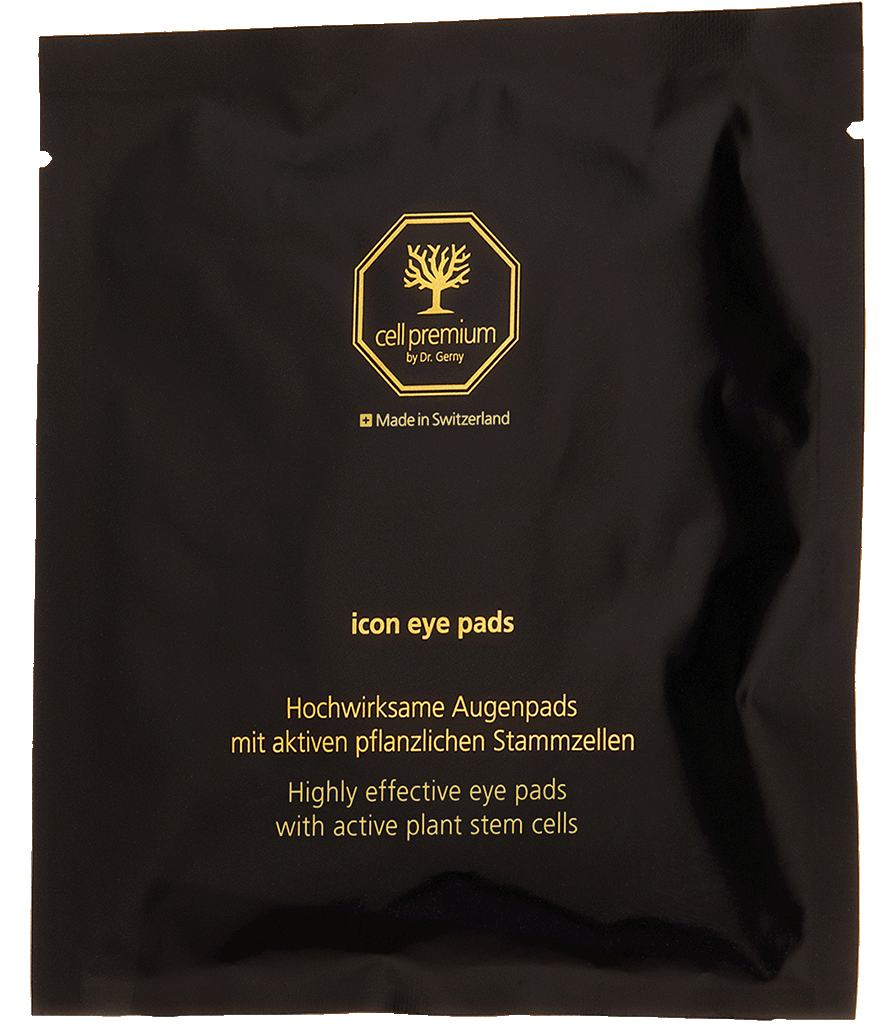 icon eye pads
These unique eye pads significantly improve the skin's appearance in just a few minutes. They contain the highly active PhytoCellTec forte Dr. Gerny®, which is supported by highly effective hyaluronic acid, which has a calming effect on the skin, as well as a cooling and decongestant effect, for a visible freshness effect.
For a demanding, dry and dehydrated eye area.
Skin lines and wrinkles are reduced
Ideal as a freshness boost for tired and heavily stressed eye areas
Application
cell premium icon eye pads should ideally be applied to the lower eye area for at least 5 minutes at least 1-2 times a week (in the morning or evening) after cleansing the face. Excess of the active ingredient concentrate can be massaged into the facial skin after removing the pads.
Ingredients
PhytoCellTec forte Dr. Gerny® (argan and apple stem cells)
PhytoCellTec Solar Vitis
PhytoCellTec Alp rose
Panthenol (Vitamin B5)
Perfection Peptide P3
Matrixyl 3000
Bisabolol
Hyaluronic acid