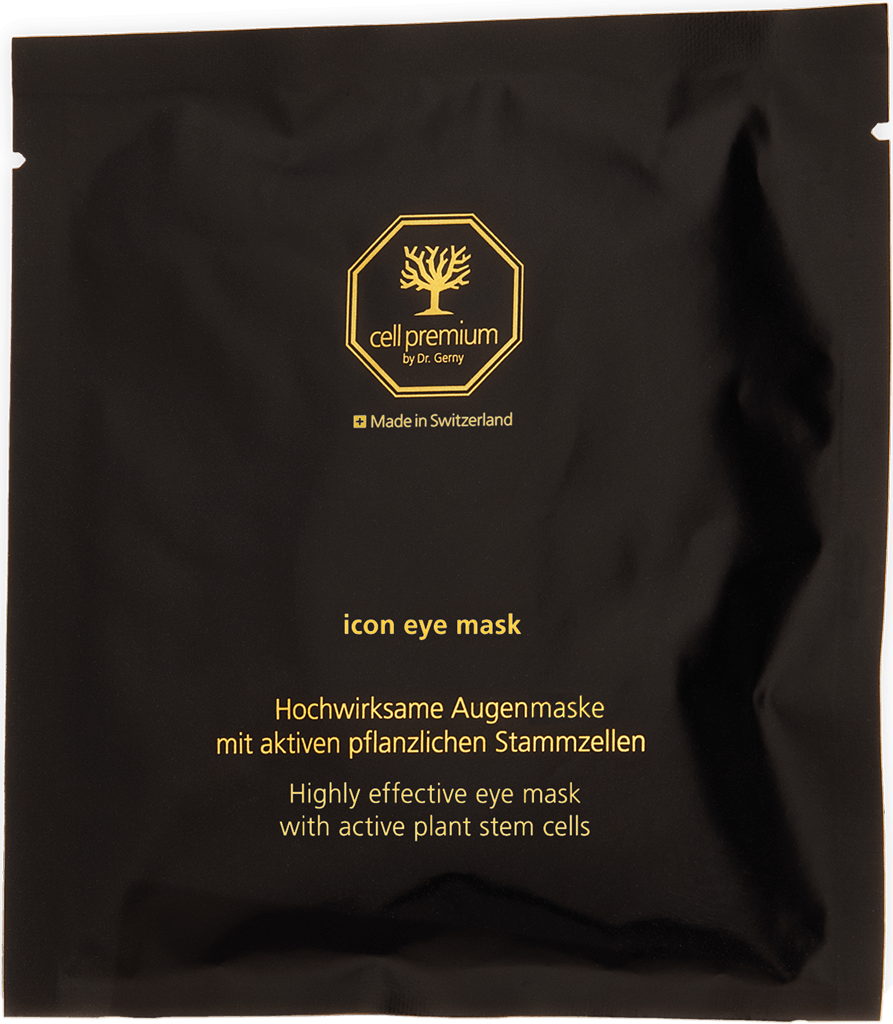 icon eye mask with Vin-upLift
For the effective eye mask, the active ingredients PhytoCellTec forte Dr. Gerny®, which consists of active plant stem cells, were combined with the unique Vin-upLift. Vin-upLift provides an immediate lifting effect. The mask soothes wrinkles and lines highly effectively and nourishes the skin optimally with moisture.
Ideal for dry and dehydrated eye areas, acts as a moisture booster
Active plant stem cells effectively reduce wrinkles
Alleviates feelings of tension and gives a youthful, fresh radiance
Application
The cell premium icon eye mask should ideally be applied at least 1-2 times a week (in the morning or evening) after cleansing the face for at least 3 to a maximum of 15 minutes. Excess of the active ingredient concentrate can be massaged into the facial skin after removing the mask.
Ingredients
PhytoCellTec forte Dr. Gerny® (argan and apple stem cells)
PhytoCellTec Solar Vitis
PhytoCellTec Alp rose
Vin-upLift is made from exclusive Swiss ice wine
Hyaluronic acid
EyeLiss