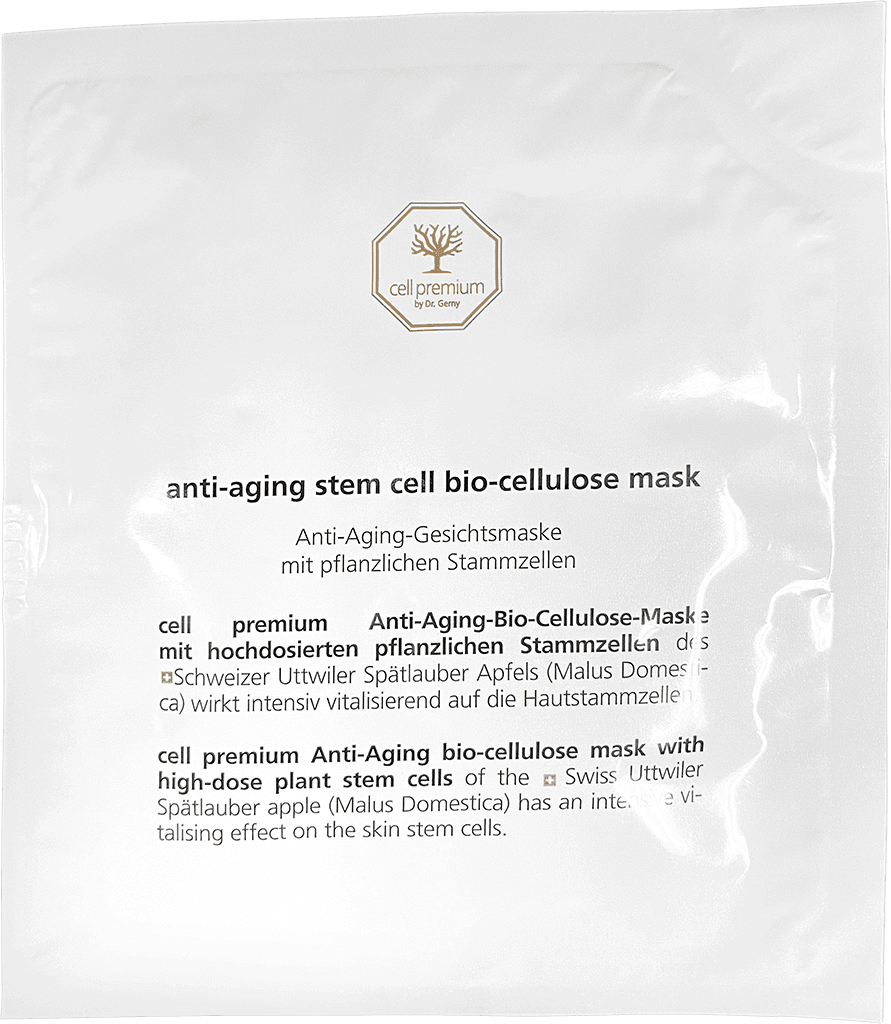 anti-aging stem cell biocellulose mask
The cell premium anti-aging bio-cellulose mask has been proven to promote the vitality of skin stem cells and provide deep regeneration. With the highly effective active ingredient PhytoCellTec forte Dr. Gerny®, the skin is soothed and intensively nourished with moisture. Wrinkles and lines are visibly reduced and the face glows anew.
Optimal for reddened/irritated or imbalanced/sensitive skin as well as skin lacking moisture
Proven to promote the vitality of skin stem cells
Soothes the skin and intensively nourishes with moisture
Application
Place the mask on the cleansed face for approx. 15-20 minutes, then remove and massage in any active ingredient residue.
Ingredients
Hyaluronic acid
Collagen from marine algae
Aloe vera
Malus Domestica apple stem cells